Nos momentos de bloqueio, nos momentos de lazer, ou para relaxar um pouco, você costuma assistir Netflix, ou se for como eu, com certeza coloca Netflix enquanto avança os projetos no PC. Uma das formas de aproveitar esse hobby é assistir a séries ou documentários arquitetônicos. Netflix também pode ser uma plataforma de aprendizagem, você pode aprender fatos curiosos sobre edifícios e aprender sobre a arquitetura mais extraordinária do mundo. Netflix para arquitetos.
Aqui está uma lista de 15 séries NETFLIX para arquitetos dignos de uma maratona.
15. Série de design: Abstract: The Art of Design
Entenda como pensam os designers mais vanguardistas e descubra como o design influencia cada detalhe da vida. Você não pode perder o episódio especial 3 sobre arquitetura com Bjarke Ingels e seus designs "pragmáticos utópicos".
14. The World's Most Extraordinary Homes | As casas mais extraordinárias do mundo
O arquiteto Piers Taylor viaja pelo mundo para encontrar as casas mais extraordinárias do mundo.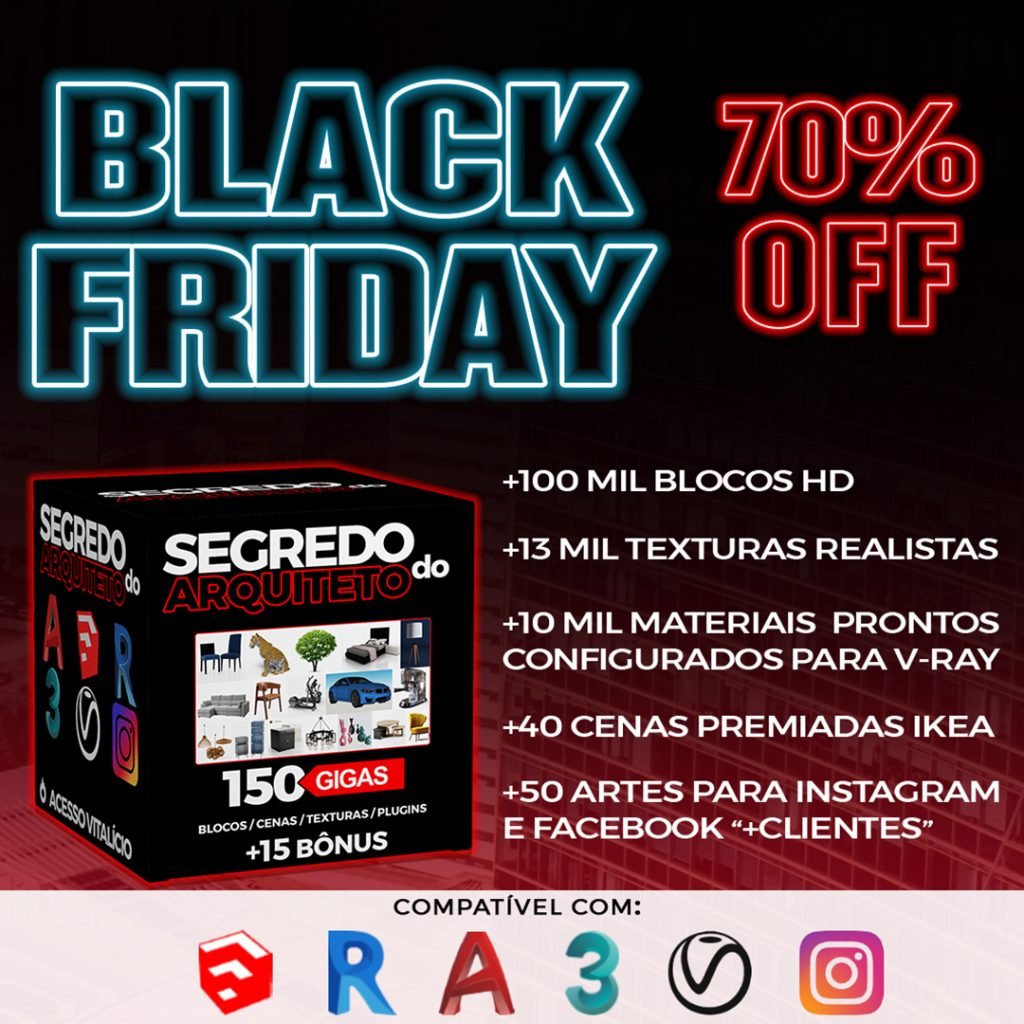 Veja agora como você pode criar projetos de tirar o fôlego dos clientes mais exigentes em poucos minutos e apenas dando ctrl+c e ctrl+v em seu computador.
São mais de 100.000 mil arquivos prontos e configurados de alta qualidade para você copiar e colar em cada novo projeto. 
13. MINIMALISM: A documentary about the important things | MINIMALISM: Um documentário sobre as coisas importantes
Minimalismo é mais que moda, é estilo de vida, essa série ajuda você a entender um pouco mais esse conceito e a importância das coisas. "Menos é mais"
12. GRAND DESIGNS
Um clássico atemporal de séries interessantes para arquitetos, as pessoas constroem suas casas enfrentando contratempos.
11. Lego: The Building Blocks of Architecture | Lego: os blocos de construção da arquitetura
Um documentário sobre uma casa gigantesca inspirada e construída com peças de LEGO.
10. Amazing Interiors | Incríveis interiores: o interior é o que conta
Casas que escondem espaços surpreendentes no interior, como um aquário gigante dentro de casa ou uma casa de terror.
9. DREAM BIG: ENGINEERING OUR WORLD
Documentário sobre as mais incríveis conquistas da engenharia ao redor do mundo.
8. PROPERTY BROTHERS
Conhecido na América Latina como Hermanos a la Obra, apresenta duas temporadas em que os gêmeos Scott trabalham juntos para dar aos seus clientes as mais incríveis reformas.
7. SECRETS OF GREAT BRITISH CASTLES
Um passeio pelos edifícios mais representativos da Grã-Bretanha e seus habitantes em uma aventura no tempo.
6. STAY HERE | FIQUE AQUI
Um designer aconselha os clientes sobre como melhorar e obter o máximo das propriedades alugadas.
5. HOW TO LIVE MORTAGE FREE | Como viver sem hipotecas
Como viver sem hipotecas aproveitando a engenhosidade, o bom design e a autoconstrução para ter a casa dos seus sonhos sem se endividar.
4. CABINES EXTRAORDINÁRIOS EM WALES
Descubra essas oito cabines projetadas para um hotel móvel que se desdobrará em um parque na Grã-Bretanha.
3. TALES OF IRISH CASTLES
Aprenda sobre a história da Irlanda por meio de seus castelos.
2. I OWN BRITAIN'S BEST HOME | Eu tenho a melhor casa da Grã-Bretanha
Tenho a melhor casa da Grã-Bretanha, uma série em que três especialistas em imóveis vivem 24 horas em casas espetaculares para determinar qual é a melhor entre os britânicos.
1. GREAT INTERIOR DESIGN CHALLENGE
Com um orçamento e tempo apertados, os 'designers' de interiores competem para ver quem faz o melhor design. Um reality show de 'designers' de interiores.